We stayed home this weekend... Pretty much anyway. Yesterday (Saturday) we did step out to take the girls to a birthday/swim party. Although it was hot, they had a blast! As usual, they took the opportunity to glam it up a little for the party. Aren't they adorable?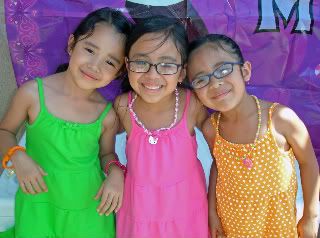 Just a bit ago, we dug into more of those sweet delicious cherries from our trip last week to the cherry farm.

Is there anything better in the summertime than a little bowl of cherries in the afternoon?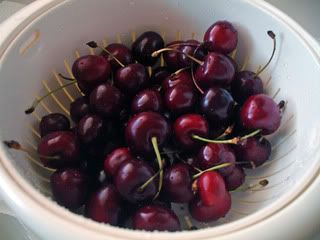 I don't think so.