We are soooo behind on bento Fridays! Well, here's a quick catch-up:

Here's bento lunch from 3 weeks ago... We actually made these for the girls on Saturday at home because I totally forgot to make lunches for school on Friday: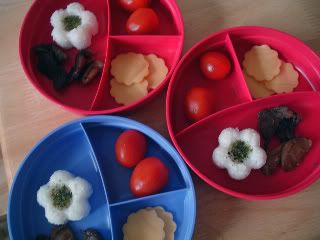 ... and from two weeks ago: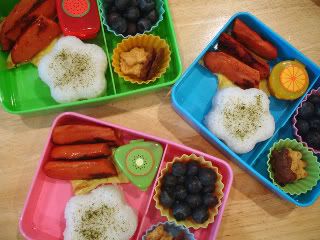 ... and finally from this past Friday: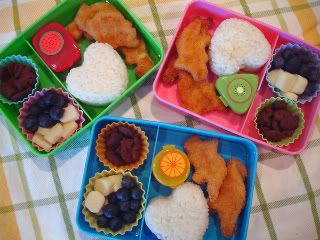 We are a little over a week from the last day of school for 2008-2009, so we still have one more school bento lunch coming up this Friday. After school's out, I'm not sure how often we'll be making these adorable little lunches, but I'm pretty sure we won't be giving it up completely. There will be plenty of reasons to pack a pretty lunch this summer, I'm sure!