We went to visit Riley's Farm last week, to pick our very own cherries at a REAL cherry farm.

It was the best time we've had together in awhile! Good family time!

Look at my sweethearts, checking out the orchard while we picked cherries: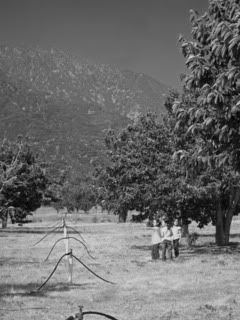 ... and this as we were heading out of the orchard back to the barn to pay for our pickin's!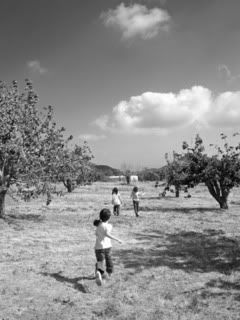 If you have a cherry farm near you, our family recommends that you visit and pick some cherries... we had a great time!