Mmmmmm... I can't get enough of these...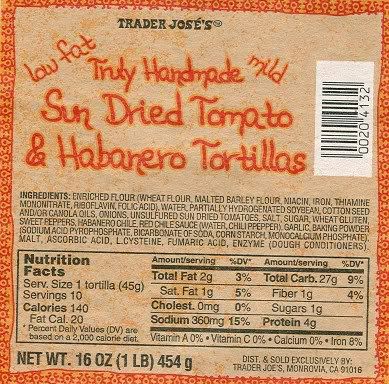 These aren't new, but they're new to me! I am loving every delicious bite of Trader Joe's "Truly Handmade Sun Dried Tomato & Habanero Tortillas". I've been shopping at
Trader Joe's
for so long... How could I have missed these?

Mmmm... Muy Sabrosa!

... just thought I'd share! That's all for today!