Last week, the fabulous Jessi had another one of her fabulous giveaways on her blog... and guess what?! I WON!

Here is the photo Jessi took of the goodies she was sending me...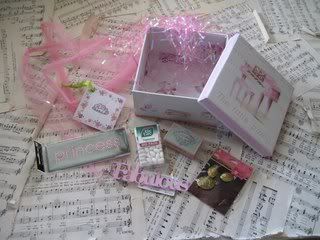 It was all beautiful, pretty stuff! Perfect for me cuz I love ALL things feminine (and PINK), and as the mom of 5 daughters (and ZERO sons) it was well suited for me. Made me so happy opening this package when it arrived Saturday afternoon.

Unfortunately, I do not have my own photo of the prize in its entirety. This is due to the fact that the SECOND I opened my awesomely decorated package from Jessi, these little ones...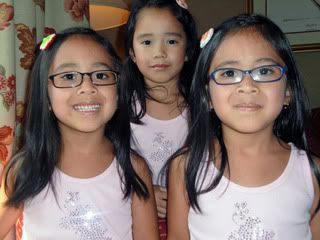 ... helped themselves to my goodies, but especially the sweets inside! Yes, she included exactly THREE candy treats in the box and the triplets spotted them before I had a chance to see what was going on!

Thank you, Jessi! I love everything you sent me!