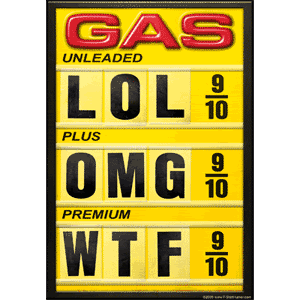 It's nuts. I can't believe how the gas prices are changing from day to day here in Southern California. I mean, I go to bed at night and it's one price; I wake up in the morning and it's a few cents higher. Happens every day, I swear. I feel like I don't want to go anywhere in my car right now... Not even to Costco, or Target or whatever... I just can't stand using up the gas in my tank because I know the next time I put gas in, it's gonna cost me a heck of a lot more than the last time! Grrr....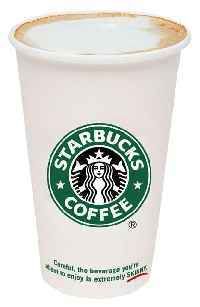 And another bit of sadness for me today... About an hour ago I was ordering at my favorite Starbucks drive-thru and my barista was so sorry to inform me that the Starbucks Skinny Mocha has been DISCONTINUED. WTF? How can they do that? Something about Starbucks is not producing the sugar-free syrup anymore. Grrr... Grrr... I hate that.
Oh well, maybe I'll save some money by ordering just plain brew coffee now. Yeah, save some money to put more gas in my SUV's tank.
Have an excellent weekend.